Aside from being a corporate member, Additaly Ltd is also honoured to host and run the Tuscany Regional Branch of the British Chamber of Commerce for Italy.
The British Chamber of Commerce for Italy is a private, non-profit making entity that works closely with the British Consulate General and UKTI in Milan and with the British Embassy in Rome. Founded in Genoa in 1904, it is still working ever more actively to improve trade and business relationships in today's fast paced business environment. Its headquarters are now in Milan, with regional branches throughout Italy, as well as in London and Scotland. It has more than 350 Members, mostly Italian and British companies, but other nationalities are also represented. These include British businesses operating in Italy, Italian companies trading with the UK as well as a broad range of service providers and professional consultants. The Chamber's mission is to assist and encourage the development of trade and investment between the United Kingdom and Italy and to support and promote the interests of its Members' commercial activities. Visit www.britchamitaly.com.


The Property Ombudsman provides an impartial and independent service for resolving disputes. Agents who are members of TPO follow its Codes of Practice which set the standard expected from property professionals. The Ombudsman's Codes can be found on its website. The service is free of charge to consumers. The Ombudsman does not regulate the property industry, that is the role of Trading Standards and the government. The Ombudsman's role is to provide redress for consumers, which aims to put them back into the position they were in before the complaint arose. Visit www.tpos.co.uk.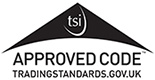 Trading Standards Institute is a professional membership association formed in 1881. It represents trading standards professionals working in the UK and overseas – in local authorities, the business and consumer sectors and in central government. It exists to promote and protect the success of a modern vibrant economy, and to safeguard the health, safety and wellbeing of citizens by enhancing the professionalism of its members. Visit www.tradingstandards.gov.uk.